San Zenone
THE TASCA FAMILY. Fausto Bellino Tasca was the first child of Angelo Tasca (1848 - 1939) and Luigia Battagin (1857 - 1922). He was born in the family home on June 24, 1885 in the northern Italian village of San Zenone degli Ezzelini (Treviso).
Fausto showed his passion for art at an early age. Family members recount that he drew as often as he could, using only pencil and paper. It is also said that as a youth Fausto hid under his bed at night so that he could draw undisturbed. Unfortunately, because of the extreme poverty of the area, Fausto's passion for art was viewed as a luxury that the Tasca family could not afford to nurture.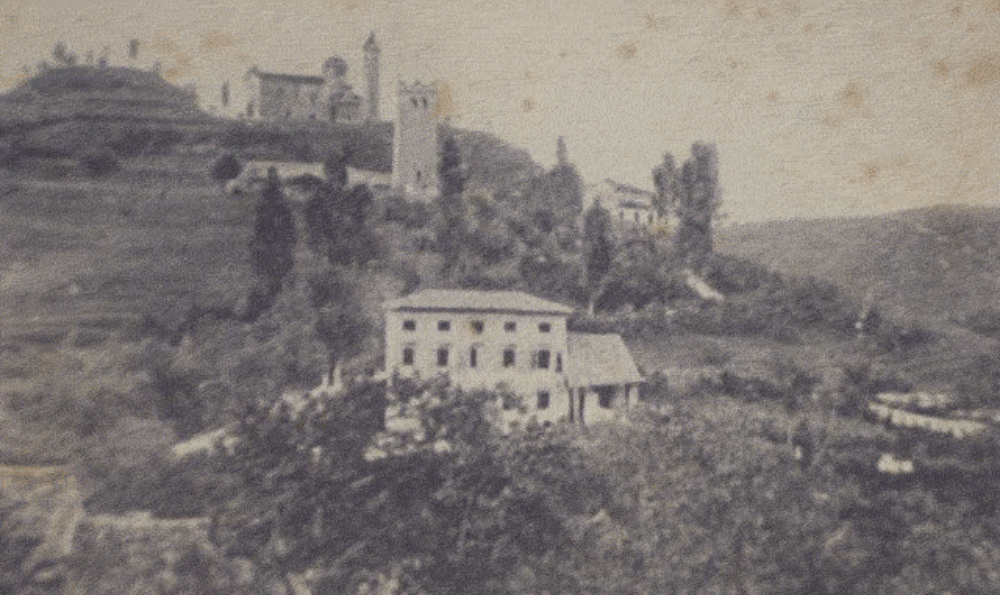 SAN ZENONE DEGLI EZZELINI. San Zenone is a quiet village in the northern Italian province of Treviso. This photograph of the hills surrounding San Zenone was taken in the early 1900's. It shows the vista one would see from near the Tasca family home. Fausto Tasca was an accomplished photographer, so it is very possible that he took this photograph before his departure from San Zenone.
The photo shows the hill which dominates the countryside, and its well–known chapel called "Madonna del Monte." The square "Tower of the Ezzelini" can be seen slightly below the church and to its right.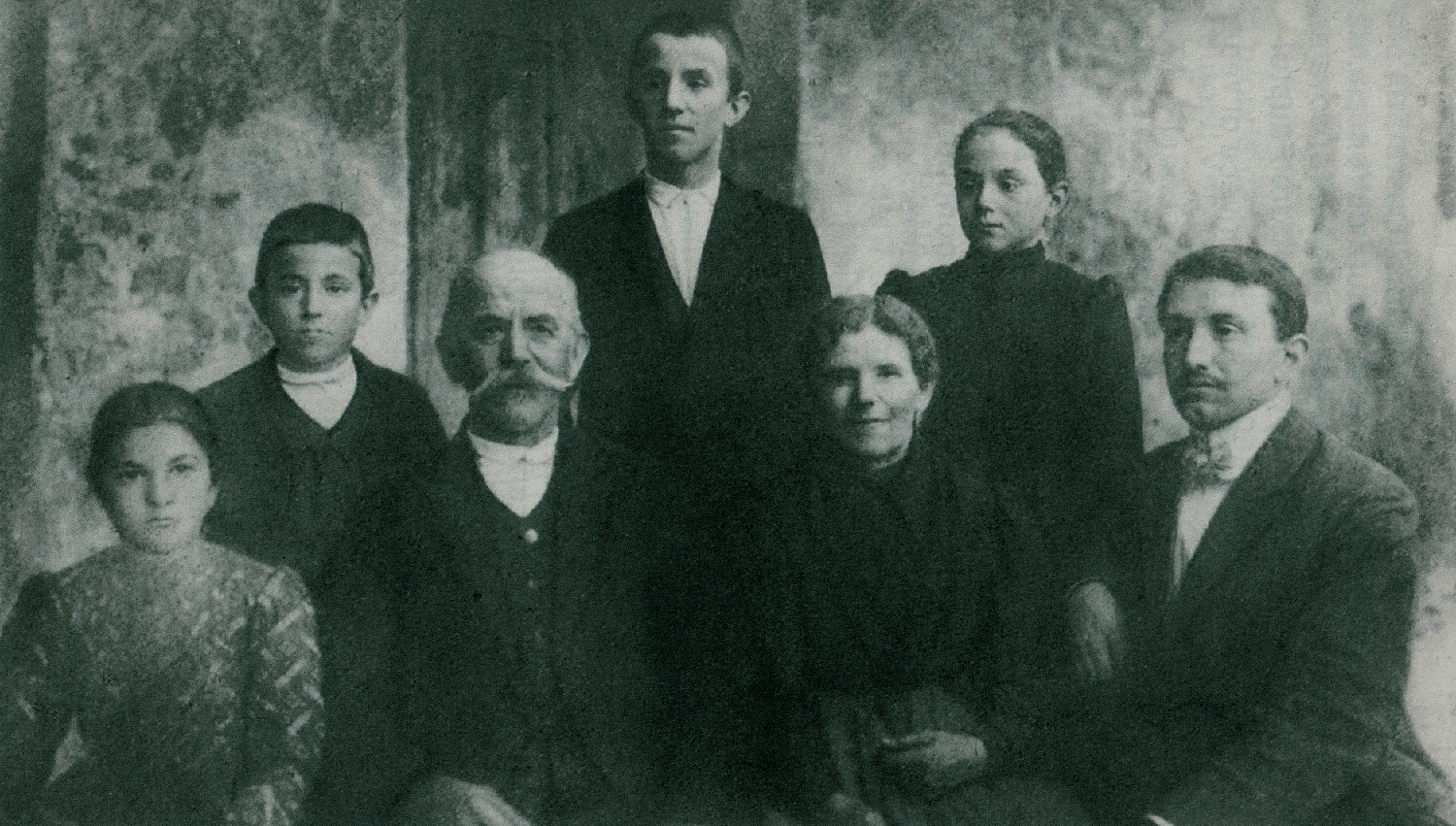 THE TASCA FAMILY. This family portrait was taken on October 12, 1908 at or near the Tasca family residence in San Zenone degli Ezzelini. Angelo and Luigia Tasca are shown surrounded by their five children. Standing (from left to right) are Luigi, Antonio and Elisabetta. Erminia is seated to the left of her father; Fausto is seated at the far right.